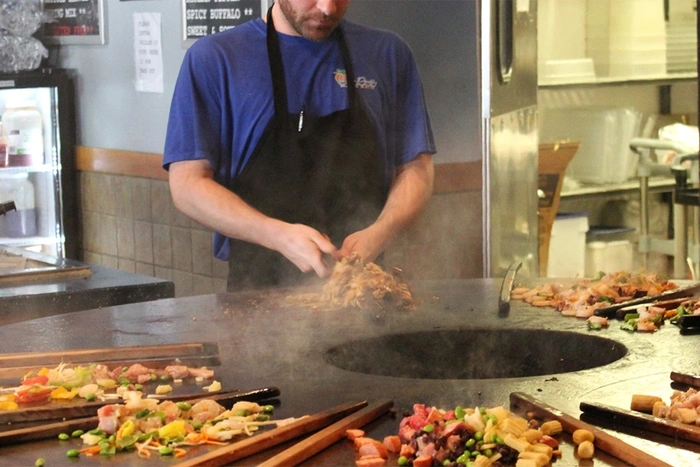 Blue Pacific Grill
phone
pages.hours.menuTitle
The Blue Pacific Grill is a tropical themed restaurant that offers a unique dining experience where you create your own stir fry that includes the finest choice of proteins, seasonings, veggies, and mixes.
You then choose one of our 16 signature sauces and hand your creation over to one of the trained grill masters as they magically cook your signature dish to your perfection on a flat top grill - ready to enjoy in just minutes!
*Blue Pacific Grill is a Gluten friendly restaurant.
Daily Specials at Blue Pacific Grill:
Tuesdays: Kids' Day! Kids 12 and under get special discounts with the purchase of an Adult meal
Wednesdays: $1.00 off all glasses of wine and sangria
Thursdays: $1.00 off all draft beers
All Week Long: Take 10% Off your bill if you 1. Work at Levis Commons 2. Live at The Mosaic (show your key chain) or 3. Are staying at a Levis Commons hotel (show your room key)