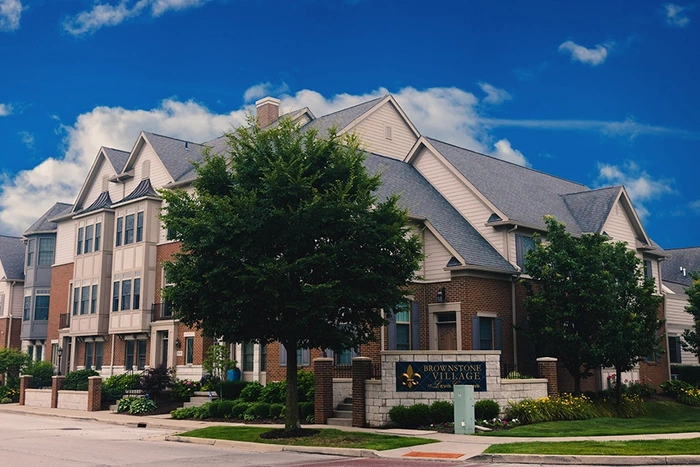 *not accepting inquiries at this time, do not call
The Brownstones are modeled after some of the most elegant, famous and desirable neighborhoods in New York, Boston, and Chicago, and are perfect whether you head to warmer climes during the cold season or host a multi-generation gathering at the holidays.
The Brownstones are at full capacity and not accepting any rental inquiries at this time.
The Town Center at Levis Commons Management Office does not represent The Brownstones, and cannot provide any further information than what is noted on this Directory page. Please do not call the Management Office; we have no further information at this time.
Listings have traditionally run through Craig's List or a local realtor when a space finally becomes available.