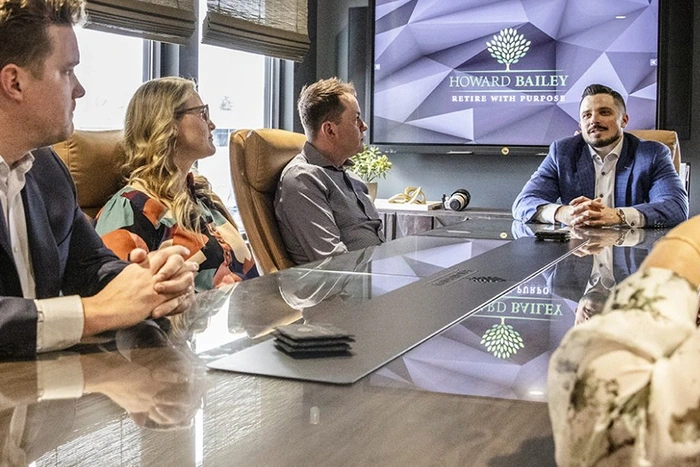 Howard Bailey Financial
phone
pages.hours.menuTitle
connect
Howard Bailey Financial is an independent, fee-based advisory firm. Our team of advisors and support specialists strive to deliver the very best experience in pre-retirement and retirement planning.
Our mission is to elevate the meaning and purpose in the lives of others, allowing them to focus on where they can make the biggest impact today.
Our Retire With Purpose™ Framework starts with establishing your unique financial philosophy — the true meaning and purpose for your money in retirement. Through continued education, one-on-one meetings, and a comprehensive team planning approach, we have helped retirees across the country secure their financial futures.
And while we can't work with everyone, our goal is to provide value to everyone we meet. Our Retire with Purpose Podcast, TV Show and Radio Hour cover trending topics with some of today's most successful retirees and experts in the field of finance.
Learn more about our company at our team:
Visit our podcast, radio shows and finance-based articles designed to help you reach your retirement goals: http://www.retirewithpurpose.com
Check out Howard Bailey's Instagram here!