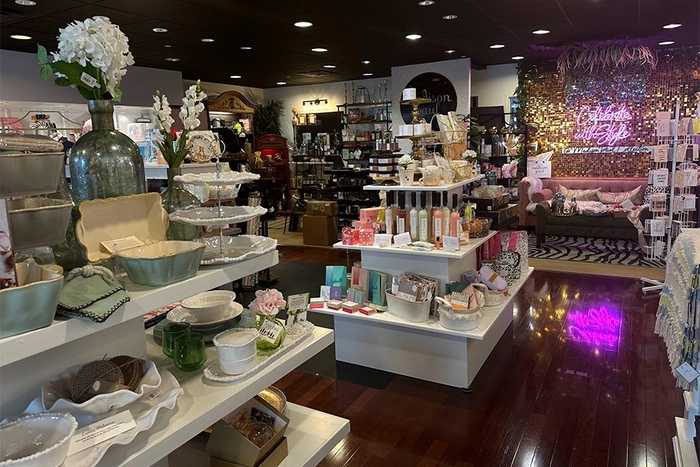 Madison Paul
phone
pages.hours.menuTitle
connect
Madison Paul is an elevated gift, home decor, and baby boutique curated by theme and celebration which makes elegant entertaining and gift giving achievable for all. With unique gift baskets, products that tell a story, and everything needed to set the table in style, Madison Paul is a one stop shop to celebrate and decorate with impact.
The mission of the Madison Paul is to encourage togetherness and the making of meaningful memories by taking the stress out of prepping for an occasion and providing thoughtful, quality products. Many of the gifts within the store are sourced from small businesses and entrepreneurs that have a mission and goal of benefiting the world around us. In addition, with Madison's background as a fashion designer, she has hand selected each baby and children's outfit and coordinated the party decor by theme.
Visiting the Madison Paul store is an experience. Every section of the space appeals to a different audience; whether it is the life size Cinderella carriage in the kids section, the men's area with local Maumee Bay Brewing Company beers to enjoy while shopping, or the glam gold sequin backdrop in the bridal & bachelorette section that is the perfect Instagram snap shot location, there's something for everyone and so many memories to be made before the real celebrations even begin!